Single Subject Teaching
Single Subject Teaching is an undeniably impactful career choice within the Central Valley. Due to regional teacher shortages, those who choose to become Single Subject teachers today will help the community grow, implement higher standards for education, and offer every young student a fair chance at success. The Single Subject Teaching Dual Enrollment Pathway was selected as a pilot career path to help solve this shortage. Undoubtedly, the Single Subject Teacher Pathway is rich with opportunities for future teachers to grow and develop themselves as educators before they even complete high school.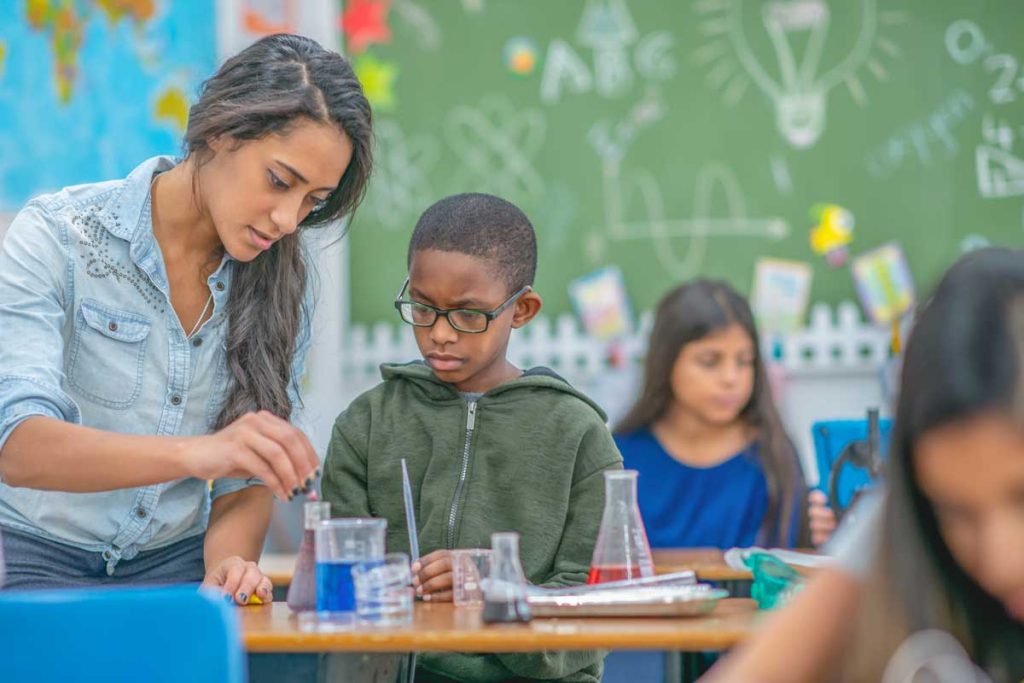 What can you do as a Single Subject Teacher?
Do you have a school subject about which you have always felt most passionate? Perhaps you found yourself obsessed with literature or mathematics? No matter what subject you choose, Single Subject Teachers have the opportunity to share what they are most interested in with young learners across the Central Valley. Through this career, you'll help the next generation succeed through your wisdom and guidance, all while working with your favorite subject every day.
SINGLE SUBJECT TEACHING PATHWAYS HIGHLIGHTED
Middle School Teacher

Average Salary:

$73,390

High School Teacher

Average Salary:

$96,200
*Based on a Fresno County study from the US Bureau of Labor Statistics, May 2020
With dual enrollment classes, students can begin taking classes in high school that will align with the college course requirements needed to obtain a degree in Liberal Studies with a focus in Single Subject Teaching or STEM.
High schools within the Central, Clovis and Fresno Unified School Districts are building out their Teaching Pathways to connect with Clovis Community College, Fresno City College and Reedley College and then transfer onto Fresno State, Fresno Pacific University, National University or Brandman University.
Middle School Teaching
United States

$60K

Average Salary

4%

Job Outlook

4% increase

(ONET, May 2020)

California

$82K

Average Salary

5%

Job Outlook

5% increase

(ONET, May 2020)

Fresno County

$72K

Average Salary

$72,390

US Bureau of Labor Statistics, May 2020

7.4%

Job Outlook

7.4% increase

(EDD, CA, 2019)
What is a Middle
School Teacher?
A middle school teacher teaches students between sixth and eighth grade in single subjects such as math, English, science, and history. They serve as a teacher, a mentor, and a role model for young people who are building their educational foundations in preparation for high school and college.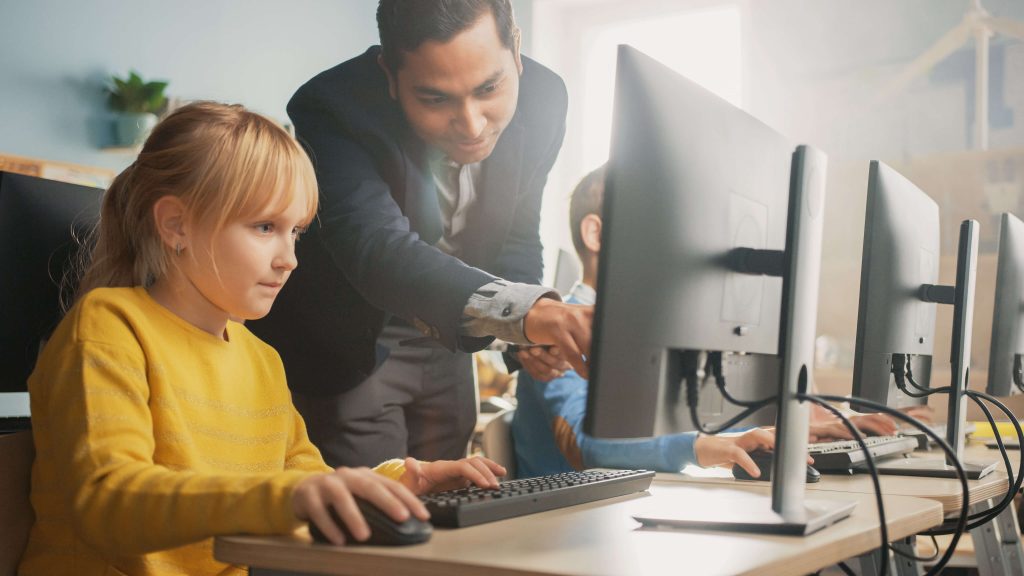 What Does a Middle School Teacher Do?
Middle school teachers typically teach students in sixth through eighth grade. They create the foundations that will help students succeed with a more difficult high school curriculum by introducing them to more complex concepts than the ones they learned in elementary school. Middle school teachers are pivotal to the success of young academics, and they often instill lifelong passions for learning in their students. Requires passing the California Basic Educational Skills Test (CBEST) and the California Subject Examinations for Teachers (CSET) and earning a credential.
Important Skills
Communication, patience, physical stamina, resourcefulness, leadership, and passion for their chosen subject.
Job Titles
English Teacher, Language Arts Teacher, Mathematics Teacher (Math Teacher), Middle School Teacher, Music Teacher, Physical Education Teacher (PE Teacher), Reading Teacher, Science Teacher, Social Studies Teacher, Teacher